Battlefield V
Battlefield 1
Battlefield 4
Battlefield
Sign Up For Battlefield News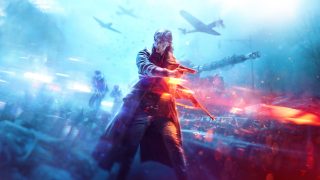 BATTLEFIELD V
SEE THE BATTLEFIELD V OFFICIAL REVEAL TRAILER
Watch It Now
BATTLEFIELD 1 CALENDAR
Join us on the Road to Battlefield V and prepare for can't-miss events in Battlefield 1 and Battlefield 4.
Stay Up To Date
NEW WEAPONS AND GAME IMPROVEMENTS
Your arsenal has been expanded – and your Battlefield 1 experience improved. This is the Weapons Crate Update.
Read the Full Notes
SHOCK OPERATIONS COMING IN JUNE
A faster but equally epic take on Operations is on the road ahead for Battlefield 1. And there's much more coming.
Updates on the Horizon