Battlefield V
Battlefield 1
Battlefield 4
Battlefield
Sign Up For Battlefield News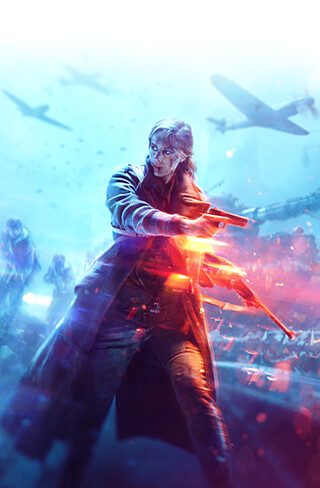 BATTLEFIELD V
THE ULTIMATE MULTIPLAYER EXPERIENCE
LEARN MORE
WATCH THE BATTLEFIELD V MULTIPLAYER TRAILER
And learn more about Battlefield V's Grand Operations from our multiplayer producer.
Watch Now
INFINITE GAMING SALE - GET UP TO 80% OFF
Upgrade to Battlefield 1 Premium Pass to access all fronts or secure Battlefield 1 Revolution if you're new to the game.
BUY BATTLEFIELD 1 REVOLUTION
BUY BATTLEFIELD 1 PREMIUM PASS
TWO FREE EXPANSIONS FOR A LIMITED TIME
This is your last chance to claim Battlefield 1 In the Name of the Tsar and Battlefield 4 Final Stand.
Act Now